Castaldi Mourre & Partners receives the Energy Awards for the emerging law firm of the year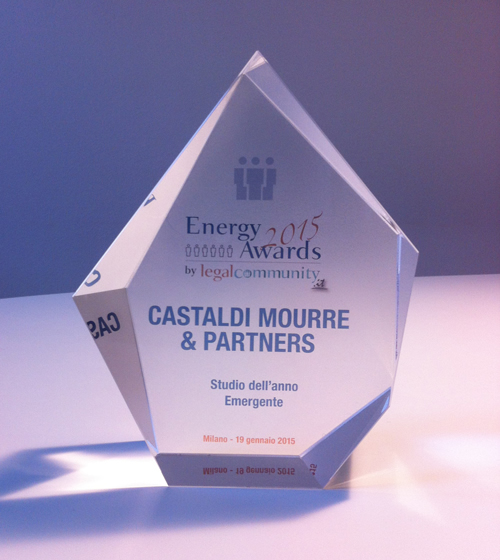 Italy's leading energy operators gathered on 19 January at the Leonardo da Vinci National Science and Technology Museum in Milan for the eighth legalcommunity Awards, concentrating, for the second time, on the energy sector.
The event was organised by legalcommunity.it in collaboration with Accuracy and M&P Moroni & Partners.
350 guests attended and included specialised lawyers from Italian and international law firms, general and in-house counsel from some of the most important players in the Italian market, financial advisers and members of the press and media.
Castaldi Mourre & Partners was selected as the emerging law firm of the year. According to the jury : "Numerous energy operators identified the firm as an emerging presence on the Italian energy scene".
Back To News
Recent News